"I don't know why I became an actor," Mr. Arnold has said. "My first memory of a theatre experience was at the age of three, and I was watching my father play the role of Billy Bigelow in the musical "Carousel." When he fell on his knife and died, I started screaming and my uncle had to carry me out. Backstage after the show, when I saw my dad greeting people, I hurled myself into his arms sobbing in relief."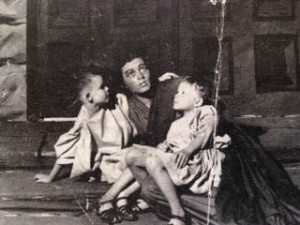 Two years later Henry O. "Chip" Arnold III did not have to prepare an audition for his first role for the stage. He just had to be the right age (5 years old), work for free, and be the son of the producer, Henry O. II. It was a production of the Greek tragedy, "Medea," and Henry O. III played the younger son of Jason and Medea. The biggest challenge for him was not to flee in terror when the actor who played Jason discovered the lifeless, ketchup-drenched bodies of his two sons murdered by his wife, Medea, and burst into paroxysms of blood-curdling screams. Jumping up and running off stage, hands clasped to his ears, would have turned tragedy into comedy.
Death was the common denominator in Mr. Arnold's first two theatrical experiences. It was all too demonstrably real, too passionate, its truth too raw and should have discouraged him from an artistic life and turned him toward a more stable line of work. But the memories of his visceral reaction to both experiences stayed with him long enough for him to realize the potential for transcendence through the form of storytelling and to seek it out in life and in art.
"The need for story is a primal urge," Arnold says. "From those first stories told around the campfires to the present day, we are drawn by the lure of story. A great story stretches our empathic "muscle," creating an instant connection to all human beings."
Mr. Arnold's theatrical career did not skyrocket after that. In the fifteen ensuing years he played: Prince Charming in a third grade production of "Snow White" (he hated the endless teasing at the hands of his classmates when kissing Snow White, but how else was she to wake up? Someone had to do it, but why not Dopey or any of the other Dwarfs?), and as Old Joe in a high school production of "A Christmas Carol."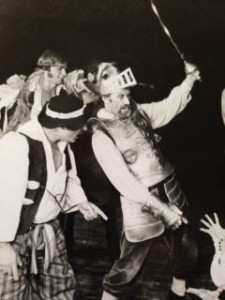 It was not until 1970 when Henry O. II got him a role in a production of "Man of La Mancha" that he realized he might have some natural talent that could be turned into a career. Until that moment Mr. Arnold had bought into the idea that he "would never amount to anything," as was often spoken by scolding teachers and disapproving adults who kept their kids from socializing with him. Who could blame them? In high school, he was invited to seek his education elsewhere after the gambling pool he put together for the 1967 World Series had been busted by the librarian, he flunked out of college in his first year due to the influences of the '60's counter-culture, followed by the loss of a series of jobs either through boredom or incompetence. The only job he held for any length of time was that of a paperboy from age eleven to fourteen. In those four years delivering the morning and evening papers on his bicycle, he was exposed to a variety of characters and experiences that began to shape his view of the world and awaken his sense of artistic expression.
When Henry O. II accepted the role of Don Quixote on the condition that the director gave Henry O. III a role, the life of his son began to change for the better. The role of Paco, Muleteer #5 in "Man of La Mancha" stopped the succession of failures.
"Thank God for my father," Mr. Arnold says. "He took a risk to his reputation by persuading the director to give me a role. My life did not just begin to stabilize after "Man of La Mancha," it began to have meaning, depth, and perspective. But most important, it began a healing process in the relationship with my parents that had been damaged by the slings and arrows of teenage, self-inflicted wounds."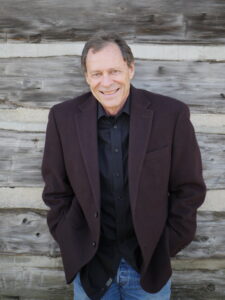 Mr. Arnold's artistic professional career can be viewed on the pages of this site. But in addition to being "raised right" by good parents, two seminal moments in his life have made all the difference: his commitment of faith in Jesus Christ and his marriage to Kay. And while he has tried the patience and tested the mercy and forgiveness of both parties over the decades, he has no regrets and no intention of turning back.
"Regardless of one's art form the character of an artist can be summed up in two ways: the ability to persevere and the willingness to take risks, enormous risks," Mr. Arnold says.
A story well told is what keeps Mr. Arnold pursuing his duel careers as an actor and an author. While this site is well-storied with chronicles of his past work and some thoughts on life, he intends on continuing his creative life pursuing the truth and beauty of who we are, why we are here, and where we are going.