Short Film
Directed by Derek Pearson
Written by Henry O. Arnold and Derek Pearson
Producer: Henry O. Arnold
Role: The Weaver
Release: 2015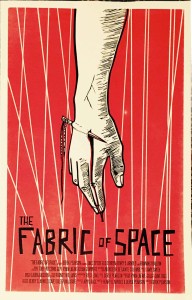 SYNOPSIS: A night of stargazing is cut short when a worried father must put his young son to bed who suffers from a dangerous and bloody cough. The father soon falls asleep but is startled awake by the spirit of his son leaving their cabin and wandering into the woods. The father frantically races after his son going deeper into the woods only to come upon a mysterious Weaver interlacing threads into a pattern on a giant loom. The father begs the Weaver to spare the life of his son, and the Weaver responds by giving the father a needle and thread. Is it a dream? Is it a reality? Or is it somewhere in the in-between?