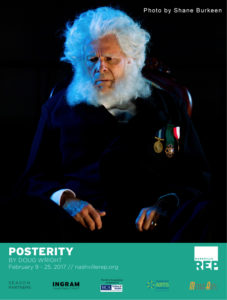 Take a world renowned Norwegian playwright, Henrik Ibsen, near the end of his career, and force him into a room with Norway's favorite sculptor, Gustav Vigeland at the peak of his, whose ambitions require him to persuade a reluctant Ibsen to sit for him. Their battle begins. Debating what a person's true legacy is – the work achieved during our life or how our loved ones remember us – unexpectedly teaches them something fundamental.
Nashville Repertory Theatre's production of 
Posterity
, by Doug Wright. Live onstage at Tennessee Performing Arts Center's (TPAC) Johnson Theater,

February 11th through 25th, 2017

with previews

February 9th and 10th

.
This is the regional premiere of the play by Pulitzer and Tony winner Doug Wright.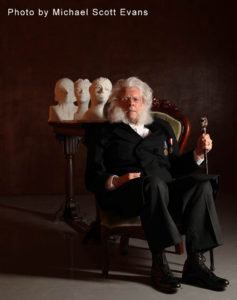 "Chip Arnold brought all of Ibsen's bluster, insecurity, and depth of feeling to his portrayal of the "great man," making him irrevocably, painfully human."
Pulitzer and Tony winning playwright, Doug Wright

"Arnold masterfully plays this emotional trauma pulling the audience into the painful depths of Ibsen's past. From vanity to insecurity to the freedom that comes from honesty, Arnold gives it his all. The result is one of Nashville Rep's finest dramatic offerings"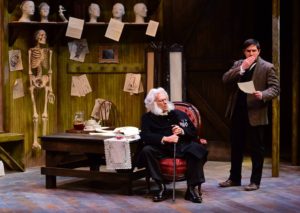 "As Ibsen, Chip Arnold adds another epic portrayal to his résumé. Stiffly aged, his craggy visage framed by gray muttonchops, he ably runs the gamut from prideful to humbled to moribund."
"Chip Arnold is especially masterful as Ibsen — whether thundering away at his critics or quietly sharing moments of personal sorrow and regret. He carefully finesses his character's physical deterioration, while maintaining a firm grasp on the formidable spirit within."