Kay and I homeschooled our daughters. I should qualify that statement by saying I was more the sub. Kay had the lion share of the responsibility for the girl's education. My contributions were more in line with artistic field trips: museums, galleries, dance recitals, concerts, theatre (a lot of theatre). I usually was the one who took them to these performances and got them prepped to have a deeper experience with the art form. Kristin went all the way through her senior year as a homeschool student. Lauren decided she wanted more athletic activities and social interaction, and at the beginning of her freshman year we enrolled her in the local high school.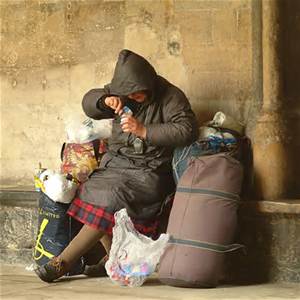 Not all of the homeschool field trips were of an artistic nature. Some were inspired by life experience. I think the girls started the conversation about potential causes for homelessness as we would drive through Nashville and see homeless people wandering the streets. The curious and impressionable natures of our then ten and eight-year-old daughters could not fathom why people would choose to live in such a fashion. I know whatever feeble explanation for the plight of homelessness I tried to articulate did not satisfy them, so I suggested that we just try and get to know some of those folks. We chose a soft approach in our initial attempt to connect with this unique population, which was to make sack lunches, drive through downtown and find random individuals, then stop to offer them a pbj and then hope to engage them in conversation.
Over time these field trips led us to a man nicknamed "Bear" who lived in a two-room shack under the bridge over the Cumberland River and within a few feet of the busy railroad tracks. This was a time when there were make-shift tent-villages set up by the homeless population in that part of town. These encampments would eventually be cleared out to make way for the construction of a football stadium.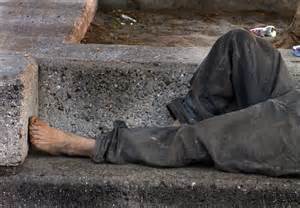 Bear got his nickname for obvious reasons; he was hairy in the extreme. Face, arms, chest, head were a thick covering of dark hair with streaks of gray and grime. He was the unofficial mayor of this homeless enclave, and we soon realized that if we brought supplies to him, he would equitably distribute the items among the people. By association with Bear, we were more acceptable to the homeless citizens that would drop by Bear's home.
Bear's small domicile was made of plywood and palates, tar paper, shingles, and tin, all scrapes he had gathered on his scavenger hunts. He had grown up in a satellite city not far from Nashville and had chosen a homeless lifestyle over the traditional familial one. We did not pry for more specific reasons for his current living situation. What we appreciated was his expansive personality that was warm and inclusive, and how he approached his responsibility as "mayor" like that of a mother hen extending her protective wing to gather the needy beneath it.
One Christmas when we arrived at his front door with supplies, Bear invited us into his home. Before I could politely decline, the girls bounced up the milk crate front steps and into the hut. The shack vibrated from their unbridled energy, and I half expected it to collapse in on them before Kay and I could drag them out. The first room was a multipurpose space with a camping cook stove on a small table, a ratty love-seat, and piles of clothes and books filling in empty spaces. Christmas lights hung from the ceiling. The other room was the bedroom with a mattress on the floor and a dresser. The two rooms were separated by a bead curtain.
The girls went into the bedroom while Kay and I visited with Bear in the cramped living/dining/kitchen/den area. The call came from the bedroom to come see the Christmas tree. I stepped through the bead curtain and on the dresser was a two-foot high, plastic Christmas tree that had been decorated with some of the traditional Christmas ornaments but peeking through the silver icicles that hung from the branches were different colored condoms.
"Look Daddy," the girls exclaimed with excitement pointing to the pink, yellow, green, and orange condoms. "Balloons!"
Bear had removed the condoms from their wrappers and draped them over his Christmas tree, which admittedly, added to the festive nature of the tree. We obviously had not gotten to the homeschool sex education curriculum just yet. I embraced the girl's enthusiasm for Bear's colorful, holiday decorative choice while cagily deflecting their suggestions to spice up our tree with the same ornaments.
In preparation for our upcoming "Stand" tour, I did an interview on national radio with Father Charles Strobel, Barry Scott, and Jim Reyland. Charlie started the Room in the Inn ministry back in December of 1986 when he offered sandwiches and shelter to twelve homeless men camped outside his parish church. After the interview, I told Charlie my "Bear" story and he said that Bear was one of the original twelve homeless men Charlie welcomed inside his church during that Christmas season, though sadly Charlie said Bear was now deceased. I thought, what a beautiful weaving of interconnected stories of a person who had enriched our lives.
To look into the face of another human is to see God's reflection no matter how distorted the fleshly features, how matted the hair, how grimy the skin, how foul the odor, or how tattered the clothing. The story of "Stand" has forced me out of my comfort zone of avoiding eye-contact with those I pass by every day. It doesn't take much to look the other person in the eye, speak, or even touch them. Recognition of the brokenness of our own soul is the great empathetic equalizer.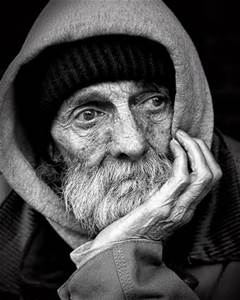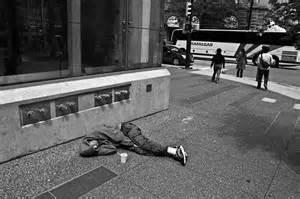 There is a line in "Stand" uttered by the character of Mark who says, "Every second of your life has value, from the first to the last and everyone in between." The response from Johnny, the homeless character, is, "So if I sleep in a bed instead of outside on a metal grate does that make the world a better place?"
How would you answer that question?