Most of you know I love being outdoors and hiking on trails both foreign and domestic. Beside the joy of walking through the beauty of nature, I look forward to encounters with fellow hikers. I remember teasing my father once when we were headed out for a day of hiking that I thought he looked "too dapper" for the trail. His reply, "You never know who you might meet on the trail, Son." Words to live by.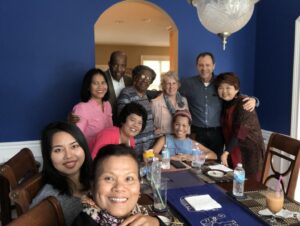 We are all smiles in this picture, but I met five of these ladies under a difficult circumstance. On this particular day, I had led a group of men on a nine-mile hike. As we were walking out we met up with two of these ladies who had gotten separated from the other three. They expressed some concern about their friends, but felt the stragglers were not far behind.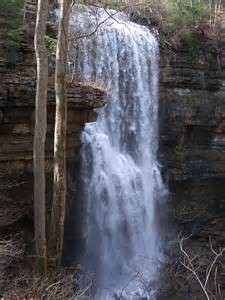 These ladies had read about the great waterfalls on this trail, but had no idea of the length or difficulty of the strenuous hike. When we got to the parking lot, I sent the guys in my group on home. The sun had set and the fading twilight was barely getting through the thick summer foliage of the forest. I told the two ladies that had walked out with us that I would go back for the other three. If I had not returned by dark, they were to call the rescue squad.
Fortunately, I only had to walk a mile when I found the three of them resting on the trail. They spoke little English, but enough to realize that I had been sent by their friends, and those friends were waiting for them in the parking lot. I was able to explain that I was familiar with this trail, and that even in the fading light, I would be able to escort them back to their friends.
It was completely dark when we made it to the parking lot. It was a happy reunion for everyone even in our exhausted state. Before I could slip away, they ladies insisted that I give them my phone number. "We cook for you. We cook for you and your wife."
I was not sure this would happen, but within a few weeks, I got the call with the invitation. And so, Kay and I spent an afternoon with our five new friends along with some bonus friends. We feasted on a meal of Asian cuisine fit for royalty.
The blessing of a "chance" encounter led to the pleasure of new friendships. Dad's words took on new meaning, a deeper almost prophetic meaning. "You never know who you might meet on the trail, Son." Yes, words to live by.
And if you still would like to sign up to receive my bi-monthly newsletter, launch date is April 1st (No, it is not a Fool's trick) click: https://henryoarnold.com/subscribe/