I have written often in the past of my hiking adventures. Taking journeys on my own two legs is a preferred choice of travel. Themes from "Song of the Open Road" by Walt Whitman has always fueled the wanderlust in my bloodstream.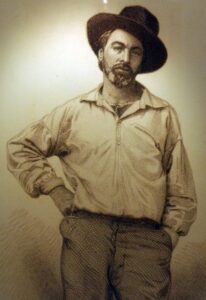 I love the company of other trekkers, but also enjoy the solitary walk. There are those trails that are favorites that I go back to time and again just to be among the familiar: the landscape, the water falls, the rock formations, the twists and turns of the path through thick forests, but mainly I return to remember. To remember and process the circumstances, thoughts, and feelings that might have driven me to this trail. To remember the companions who walked with me, our conversations, our laughter, a shared meal.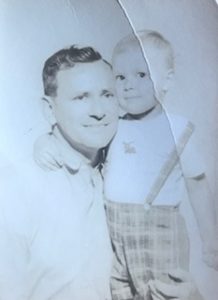 A cherished memory of hiking my favorite trail is with my two brothers and our father. It was a few years before he died, and he was struggling to make the final ascent at the end of the trail. We had to stop more often than usual for Dad to catch his breath. In one of those restful moments, Dad said, "Boys, this may be the last time I can do this trail." It was, and since then every time I make that final ascent on that trail, I think of my Dad and my brothers.
There is always an extra thrill of finding a trail that is new to me, every step taken into the unknown, every view is new, every smell and sound is fresh and different to my senses. I am able to imagine myself (or trick myself), into thinking that I am the first to trod this path, to see these wonders of nature. There is a heightened expectation and a marveling. There is also a level of trepidation with each new trail taken: come upon some scenic wonder that would take my breath away by its splendor or come upon something that might do me harm. To be awed by the sight of an avalanche tumbling down the snow-capped mountains or to freeze in fear at the rattlesnake stretched across the path. I am blessed with wonderful collected memories of trekking adventures. Still there is so much I have not experienced in the creation of God.
There are many words I love to speak and hear spoken, but there is one simple phrase that elicits a special thrill when I hear it or speak it: "Walk with me." It makes me feel like a kid again when my friends would come to the house and shout, "Come out and play." With each invitation, I bolted out the door knowing anything could happen that might bring pleasure or danger, and for me, growing up, there was plenty of both.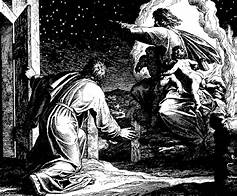 Such an invitation was given to Abraham, through whom the nation of Israel would come into existence. In essence, Yahweh said to Abraham, "Come out. Walk with me." It was an invitation to leave behind everything and everyone he knew and take a new trail with new landscape, new skies, and new companions. All that was familiar and comfortable would be abandoned, yet for Abraham the invitation was irresistible.
Some two thousand years later Jesus made a similar invitation to a couple of guys walking a familiar road after the Passover celebration in Jerusalem. The two men were discussing the recent events of what they had assumed and hoped might be a big change in the fortunes of Israel. These two had put their hopes on a "prophet, powerful in word and deed…," who they believed would set Israel free from oppression. Instead, the prophet was crucified. "Walk with me," Jesus offered, and they did. The two men had no idea as to the identity of their companion. They accepted the invitation of a stranger. Turned out this unknown person was a Master Teacher who put into context all the biblical writings "beginning with Moses and all the Prophets," why this "powerful prophet" they were lamenting had been crucified. The peripatetic lecture given by a mysterious stranger along a hot, dusty trail proved life changing for these two men. And it began with a simple invitation to walk.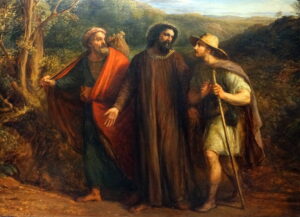 In the Old Testament Bible, between Abraham and Jesus, Yahweh extended many invitations to the prophets to "walk with me." These prophets were not just mouthpieces giving forth oracles. They were the equivalent of artists in our modern day. Certainly they were artists in their use of language, of having visions and explaining them, of giving performances that revealed the truth of the times, and of affecting culture. Those who witnessed these artistic performances by the prophet/artists had various reactions to what they saw and heard like any audience at any time in history when witnessing a creative work of art. What all these prophet/artist had in common was full-scale devotion to the truth. The words they spoke and wrote, the visions they described, the performances they gave were saturated in the truth. All artists are devoted to the truthful expressions of their observations of the world that come in a variety of art forms. So, in a way, all of us who live artistic lives could be considered prophets.
Forty-five years ago now I heard in my heart what I believed at the time, and still do, to be an invitation from God to "walk with me." I chose to accept (I'm no special case, the invitation is inclusive), not really knowing the One who was offering me this invitation and certainly not knowing where this long trek would take me, or who my closest companions might be along this journey. Many of these companions have been and still are my fellow artists, and we have created some beautiful and always truthful works together. Many of them have been companions in faith, and what wonderful and enriching activities we have done together to extend grace, mercy, kindness, and compassion to the world.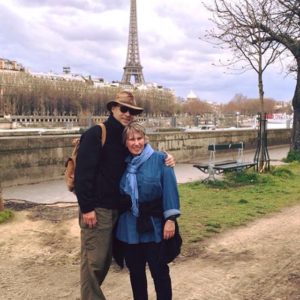 For forty-one of those forty-five years my closest companion has been Kay. I could not have created all the works of performance and literary art without the infusion of her love and devotion. It is impossible to overstate the value of her companionship. The best thing to come out of accepting the "walk with me" offer from God, aside from the personal invitation of rescue and redemption, was the gift of Kay. She was a total surprise. Kay had heard her own "walk with me" invitation, and I had the great good fortune to be included in the deal. We were given the opportunity for our separate paths to become intertwined, at once still separate and yet interwoven; a work of art in itself. All the other works of art I have created pale by comparison.
So the journey continues. At times the traveling has tried my soul. I have felt abandoned and battered. I have been bewildered to the point of anger. I have grieved from loss and cried out from my wounded heart, but I have not once regretted accepting the invitation to "walk with me." From such experiences true character, deeper faith, and steadfast belief are chiseled into the soul and frees the prophet/artist to shape his and her creations. Future prophetic/artistic creations are ahead for me. Future volumes of "The Song of Prophets and Kings" are in the making as well as other books. Future performances with my fellow artisans will be witnessed. And I leave you with the last lines from "Song of the Open Road" as my own invitation to "walk with me."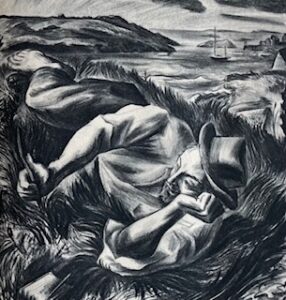 "Camerado, I give you my hand!
I give you my love more precious than money,
 I give you myself before preaching or law;
 Will you give me yourself? Will you come travel with me?
Shall we stick by each other as long as we live?"
Cover Art by Lewis C. Daniel