So how did this courtship begin? There were a few chance and premeditated encounters, memorable and brief, but nothing of consequence until that fateful day on a frozen pond in January of 1978.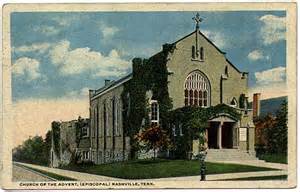 Prior to graduating from UNC in Chapel Hill, N.C., with my Master of Fine Arts degree in acting in December, 1977, I got a call from the artistic director of the Advent Theatre in Nashville, Tennessee informing me that I had been hired for the upcoming season. I had auditioned earlier that fall, and I was excited by the prospect of becoming a founding member of this new professional theatre company. For an actor to have work before graduating was a happy rarity and to be back in the city where I grew up and begin a career among family and friends was sweet indeed.
Once back in town, I started attending a non-denominational church on Music Row.  There was a large singles' contingent in the church, some of whom I knew well.  Many of us were coming out of the sixties & seventies, hippy experience looking for a deeper and continuous relationship with a personal God that went far beyond the traditions and rituals offered by most institutional churches.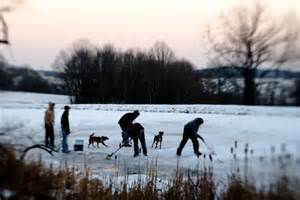 It was the dead of winter with a sustained, sub-freezing cold spell long enough to ice over small ponds to a thickness that could support multitudes.  One Sunday afternoon a dear friend whom I had known since high school invited me to a church singles' gathering at a farm to play broom hockey, a rare winter sport for the southland.  I was not all that interested until my friend informed me that Kay Patton would be there.  This friend, her inner matchmaker well tuned, was persuasive.  I had observed Kay at church once I returned from North Carolina and had commented earlier to my friend how attractive I found her. Her current romantic status was "Officially unattached," but she had at least three other aspiring suitors.  That day, two of those three would be counted among the singles' group at this winter happening.  If I was to have any shot at getting her attention, I needed to move fast and make her aware of me, i.e., move to the head of the line by any means necessary removing the competition.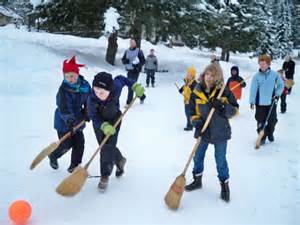 It was BYOB for this event, "Bring Your Own Broom," so I rushed to the store and bought my first straw broom, not to clean house but to sweep the opposition out of the way and maybe, in the process, sweep Kay off her feet.  The teams were chosen, a fairly even male-to-female ratio on each team, with the object being to sweep a soccer ball up and down the pond and past your opponent's goalie for a score. Our form of this hockey game used a soccer ball for a puck, a broom for a hockey stick, and your standard Timberland hiking boots for skates.  In the course of the game, I was not above inflicting bruises or shedding blood…even my own.  There were no referees, which I used to my advantage; no time spent in a penalty box for a well-aimed elbow or for cutting off a competitor and causing a spill on the ice.  Everyone assumed they should act like good Christians holding their aggressive impulses in check, but that was irrelevant to me, no turning the other cheek.  I wanted to "get the girl," and I had not taken my daily pious pill.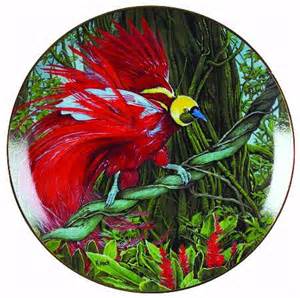 Kay and I were on opposing teams. Her teammates included the other two guys who had made known among the singles' community their amorous feelings toward Kay. It was tricky how I handled such a scenario. I wanted to show myself superior and do it with style, like some exotic bird that ruffles its colorful plumage while performing an impressive ritual dance in order to attract the potential Mrs. But an exotic bird, I wasn't. More like bulldozer. In one intense moment in the game, the ball was loose with several people rushing for it, including Kay and my two competitors, all from different angles.  My Cro-Magnon brain kicked in and I went full force for the ball.  After a great clash of humanity and the ensuing yelps and grunts of fallen players, I found myself sweeping the ball down the ice toward the goalie.  I took my eyes off the ball to glance back and saw my two competitors face down on the ice. But my future wife was also sprawled on the ice, her face a grimace of pain, her eyes flashing with desire…the desire to break her broom handle over my thick head.
I had sense enough to know that trying any smooth moves after knocking her flat on the ice would probably be met with chilly silence.  After the game the group was invited for hot chocolate to the cabin of a couple who lived on the property up the hill from the frozen pond.  This couple had recently graduated from the singles' group into holy matrimony, and now rented this cabin that I would soon move into and live for a year before Kay and I got married.  (We would spend the first night of our honeymoon in that cabin.  Who knew?)  But here is what I did learn not long after our broom hockey encounter.  Kay was certainly impressed by my hard-hitting actions on the frozen pond, but it was not favorable.  My friend reported to me that Kay did not appreciate my competitive performance. In reality my aggressive behavior was not so much for her but for my competition in keeping with Don Quixote's maxim: "Love and war are all one.  It is lawful to use sleights and stratagems to attain the wished end."  I would not tread lightly or accept defeat easily.  If they wished to compete for Kay's affections, then may the best man win.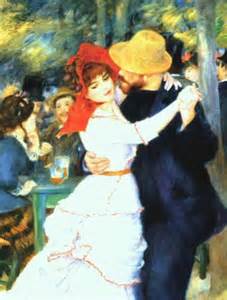 I had created a dilemma: my early impression on Kay was not good, the competitors were galvanized for battle, and given the clannish nature of a church singles' group, the majority favored the competitors. I am in a profession where at moments you must act quickly and decisively, then make necessary adjustments and come at it again. I realized I had potentially blown it with Kay given her reaction to the broom hockey event.  I thought if I could separate her from the herd and have a little one-on-one time with her, I might improve my standing.  The fact that she agreed to our first date was a hopeful sign.
This subsequent wooing opportunity put me on the road to recovery after the broom hockey fiasco.  I soon realized there was something within Kay's heart and soul that had a depth that, I would say, I lacked.  The thought of dating someone my polar opposite, a complete foreigner to the world I knew, as if from another planet, was an attraction I never anticipated.  I was not looking for love, but what was seeping into my heart was a sweet elixir I had never tasted before, a taste I could not get enough of, a taste that remains to this day.
The terms introvert (Kay) and extrovert (Me) became familiar through the work of psychologist Carl Jung in the early 1900's. However, Kay is not an introvert because she won't ever go on stage, and I'm not an extrovert because I never want to be alone. While I might want to dance on tables and Kay would prefer to sit quietly at one, there are many more intricacies to the definitions. Our temperaments and personalities are in-your-face, irreconcilably different, from our earliest experiences and to this very day. But that is what makes us individuals. It is our belief that if either partner would attempt to erase the individuality of the other, even well-intentioned and a hallmark of a traditional marriage, there would be problems, not to mention a controlled and possibly boring creation.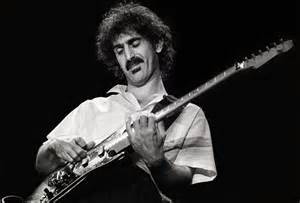 In this Valentine season it is easy to do the expected and the perfunctory: buy the flowers, the candy, play the songs, and write the cards for your mate. It reminds me of the Frank Zappa quote I found: "I detest 'love lyrics.' I think one of the causes of bad mental health in the United States is that people have been raised on 'love lyrics.'"
It is not an easy task to create a healthy relationship.  It is the result of trial and error followed by times of serious confusion and disillusionment.  Those who would consider their relationship healthy and immensely satisfying are fortunate.  But whatever course a couple charted to achieve the flow of a healthy marriage, they experienced moments of despair and dismay along the way.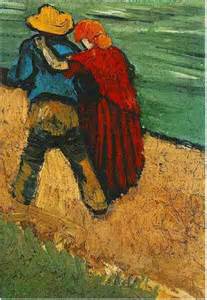 It is my opinion that unless each person within the relationship breathes freely from the other, yet leans elegantly toward each other, there will be limited health.  It is only in the safety of freedom to leave and commitment to stay that marriage thrives.  Then we truly become witnesses of each other. And, of course, if all else fails, buy a couple of brooms, a ball, and find a frozen pond. Sparks may fly, but that could be a good thing. It was for us.